Farm Tools and Equipment
Welcome to the Richmond Brothers Equipment blog! We are so glad you're taking the time to learn more about farm tools and equipment. This section of our blog features helpful resources about a variety of farming equipment and tools. Whether you're looking for new or used farming equipment, or smaller farming products, you can read about it here. We have included FAQs, articles, tips and tricks, and more. We frequently add new posts, so we recommend bookmarking this page and checking back often. Contact our team at Richmond Brothers Equipment to find farm tools and equipment today!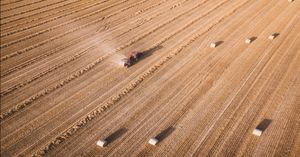 Fall is finally upon us, which means that in addition to haunted corn mazes, fall foliage, and carving pumpkins, it's time to start thinking about fall tillage! There are many aspects to consider when preparing to till the soil on your farm, from farm tools and equipment needed, to methods of...
more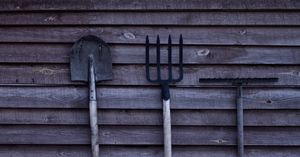 Farming tools and equipment are critical to the success of a farmer. These tools help make farming easier and more efficient. Many farming products are created for a single task, while some are used for a number of purposes across the farm. In order to keep these tools in good shape so they can...
more