10 Farm Tool & Equipment Safety Tips
Whether you're a veteran farmer or you're new to this profession, safety should always be a top priority. Not only can it help keep you safe, but it can help you protect your equipment, animals, and even increase the success of your crop. This week's Richmond Brothers Equipment blog provides you with some valuable safety tips to follow. Read below for some important benefits of proper safety on your farm.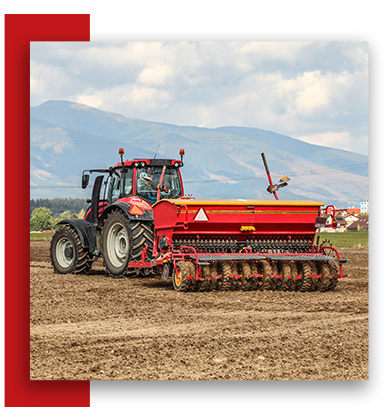 Teaches you to be aware of your surroundings

Lowers insurance costs

Helps you avoid serious or fatal accidents

Reduces income loss due to agricultural accidents

Reduces risk for chemical-related cancers
Richmond Brothers Equipment proudly offers premium farming tools and equipment. Whether you need larger agricultural machinery or tillage tools, we offer the best solutions on the market. We've got the experience and knowledge necessary to develop industry-leading products using only the highest quality materials. Read this week's post and visit our website today to shop for the farm tools and equipment you need!
Read the Safety Manual or Instructions
When purchasing new farm tools and equipment, you should receive a manual or some sort of instruction on how to use your new product. If you're a seasoned farmer, it may be tempting to toss the manual and rely on your instincts or knowledge instead. However, when using a new farming product, we recommend always saving the manual.
If you're not familiar with the product you purchased, we recommend taking some time to get to know the instructions and comply closely with the recommended guidelines. Doing so will help ensure the safety of you and other farmers and will also help protect the new equipment you just purchased.
This is especially important for larger machinery, such as tractors. If used incorrectly, these types of equipment can be very dangerous, so it's important you take caution and learn how to properly operate them.
In addition to the instruction manual, there are a few other safety tips to consider. First, make sure you never turn your tractor or other large equipment on in a closed, unventilated area. You should also be sure to let the engine cool down before refueling and don't ever let more than one passenger ride on the tractor at one time.
Follow and Comply With State and Federal Laws
As a farmer, there are lots of lots and regulations to follow, on both a state and federal level. While complying with each of them may feel like an overwhelming task, it's important that you do. These laws are in place to help protect you and the people around you, so neglecting to follow them can lead to serious injury or other issues.
If possible, we recommend posting updated laws and regulations in a public space that sees lots of traffic so everyone has a chance to stop and read them. Having everyone on your farm comply with laws and regulations can also help you avoid expensive fines.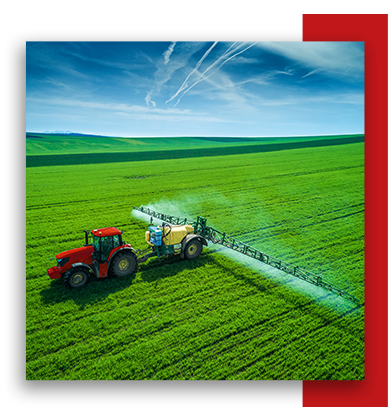 Laws vary from place to place, but keep an eye out for things such as:
Machinery Regulations

Livestock Regulations

Chemical Restrictions

Crop Production Regulation
Take Care With Chemicals
As a farmer, you probably use many different chemicals and pesticides. To keep yourself and those around you safe, it's important to understand exactly what you're working with.
There are many courses available to help teach farmers about different types of chemicals available and how to use them. In fact, your state might require that you attend one of these sessions if your farm works with many different chemicals. It's important to keep in mind that chemicals can make their way into your body through your eyes, nose, mouth, and skin, so it's critical to be mindful and always wear proper protective equipment when you know you'll be working with them.
Always Dress Appropriately
If you're just going out to do something quickly, it can be really tempting to avoid throwing on all your heavy duty clothing or equipment. However, our team at Richmond Brothers Equipment recommend that you always dress properly for the job, as failing to do so can lead to accidents and serious injuries.
Even so much as an untied shoelace or loose hairs can lead to a catastrophic accident, so be sure you're taking the proper precautions and dressing for the occasion when using any type of farming tools or equipment.
Ensure You're Well-Rested
Farming can be exhausting work. That's why it's important to cut yourself a break and take time to relax if you feel like you need it. Operating machinery when you're too tired can be dangerous. Always ensure you're well-rested and that you're taking breaks when necessary. It will keep you safe and save you time in the long-run.
Avoid Alcohol Consumption
Enjoy sitting down for some libations after a long day of farming? We certainly can't blame you. However, we want to make it clear that you should absolutely avoid operating heavy machinery or other farming tools if you've had anything to drink.
Even one drink can affect your ability to properly operate tools and equipment, so be sure to save the drinks until you know you're completely done for the day.
Maintain Awareness
If you've been farming for years, it can be easy to switch to autopilot and daydream while you work. When you're operating heavy machinery and working with sharp tools, we recommend making an effort to avoid this.
It's important that you're always aware of your surroundings and what you're doing, as this can save you time and keep yourself and those around you safe.
Adjust Equipment Accordingly
Having equipment that properly fits the operational conditions is critical to your safety and the success of your work. This means adjusting the machinery you're using to fit your specifications. If the seat needs to be moved, mirrors need to be adjusted, or shields need to be secured, make sure you're doing so before you begin operating each piece of equipment.
Protect Kids and Animals
If you have children or animals on your farm, you need to keep an extra watchful eye on operations. To avoid any disastrous accidents, always scan the area for kids or animals that are out of place.
Trust Your Instincts
You're a professional, which means that you know when things seem a little off. If you've noticed strange noises, weird feelings, or other signs of issues with your farm tools and equipment, go with your instincts and get it checked out before you continue working.
If you feel like there's an issue with your machinery, contact a professional mechanic who can accurately diagnose and fix the problem.
Trust Richmond Brothers Equipment for Your Farm Tools and Equipment Needs
Our professionals at Richmond Brothers Equipment have the knowledge and expertise necessary to provide you with the best farming tools and equipment available. We'll help you select products based on your specific needs.
To learn more about the farm tools and equipment we offer or to speak to one of our professionals, reach out to Richmond Brothers Equipment in Bay Port today!