How It All Began
Before we were Richmond Brothers Equipment, we got our start working in other areas of the industry. In 1991, our team opened a fabrication shop, in which our first project was to build hog gates for the Huron Country Community Fair. After we became established, we began branching out and taking on other projects throughout the area. Over the years, our fabrication business eventually morphed into creating sugar beets parts, and then eventually, tillage tools, which is where our company remains today.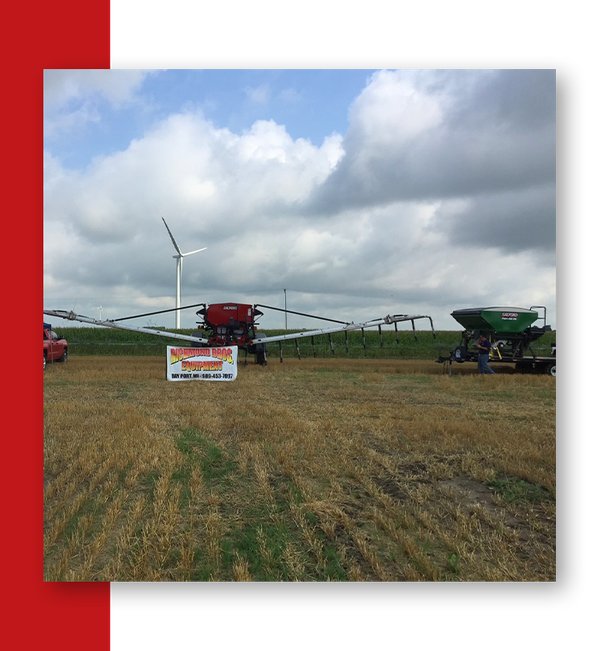 What Our Farm Equipment Dealer Can Do for You:
Provide expert assistance when purchasing our tools, products, and equipment

Help you find the best prices when it comes to your specific needs

Provide you with cost-effective, high-quality, and durable farm tools and equipment

Help you lower your cost of acre when using our equipment

Provide you with friendly, superior customer service

Help you find ways to increase efficiency on your farm

Our staff's combined experience comes out to hundreds of years in the farming equipment industry. We can help you with whatever you need!
Our Expansion
After we became more established, we decided to expand into different areas of the farming industry. Doing so allowed us to better serve our customers with short-line products.We now work with Horsch, Degelman, Salford, and Valmar to offer a wider range of the highest quality products to each one of our customers!

Durable Solutions

Knowledgeable Experts

Cost Effective, Reliable Products

Friendly Service
We Are Richmond Brothers Equipment
We are farmers serving farmers. We have extensive knowledge and experience in manufacturing agricultural products. We will only sell quality products that we believe in, products that we believe will be a benefit to you and your farming operation. We take great pride in selling you the best equipment at a FAIR price. You can count on Richmond Brothers Equipment for continued service long after the sale is complete.
Tillage Tools Created In-House
While we know that there are many high-quality tillage tools available on the market today, our team at Richmond Brothers Equipment wanted to do things a little differently. Instead of purchasing tillage tools from suppliers, we decided to use our knowledge, skills, and experience to conduct important research about what our customers are truly looking for in a tillage tool.
Through real-world experiments and in-depth studies, we began creating our very own line of tillage tools. Our goal was to create the highest quality, most durable tools for our own farm equipment.
The process was not an easy one, as it took lots of trial and error, and more than three years of testing different formulas and designs to figure out what worked best. Eventually, we created solutions that we now believe are truly the best on the market today.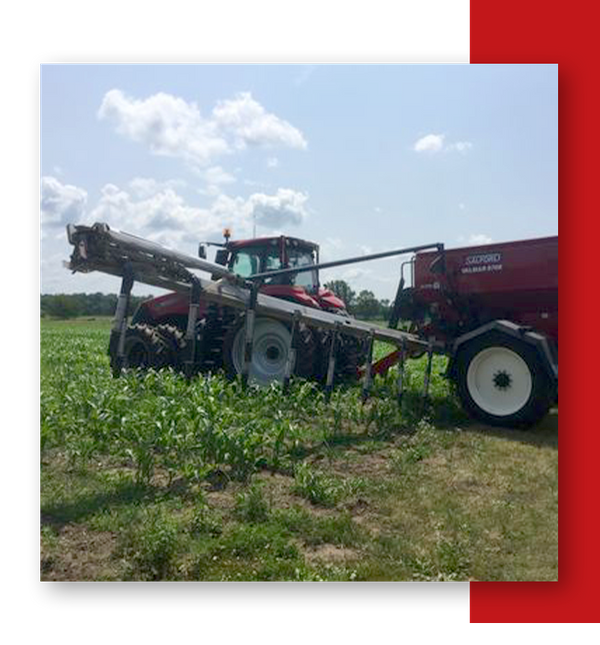 Make the Right Choice for Your Farm
At Richmond Brothers Equipment, we believe in providing affordable, high-quality solutions to farmers to help them lower their cost per acre. With extensive backgrounds in farming, our experts have the knowledge necessary to develop solutions we're sure our customers will love. With less maintenance, repair, and replacement costs, you can continue producing crops without having to worry about your tools and equipment failing you.
Our Goal for Every Customer
Here at Richmond Brothers Equipment, we are farmers ourselves. That means we know what to look for in superior farming tools. It also means we've got the experience necessary to create them for customers like you.
It is our mission to lower the cost per acre on all of your tillage needs. We want to create tools that you can not only rely on, but that make operating your farm more efficient, and therefore profitable.
We aim to create the highest quality, longest lasting tools that add value to your farm by lowering your costs per acre. Reach out to our team of professionals to learn more about the history of our company or our tillage tools today!
Get the Tools You Need to Guarantee Success for Your Bay Port Farm
While there are many factors that contribute to making a farmer great, tools and equipment are one of the most important. Without proper farm tools and equipment, the operations of your farm will never reach its full potential. With farming products from Richmond Brothers Equipment, you can rest assured that you're using the highest quality, most durable, and reliable tools and equipment on the market.
After years of research, development, and real-world market testing, our experts have developed solutions we know will make the lives of farmers more simple. Crafted with superior materials, our products, including Ripper Points, shovels, and Shank Savers are built to last, outperforming competitors products. Not to mention that when you shop with us, we'll not only provide you with high-quality farm tools and equipment, but superior customer service to go along with them.
More Than a Farm Equipment Dealer
At Richmond Brothers Equipment, we pride ourselves on providing the highest-quality, most durable solutions when it comes to farm tools and equipment in Bay Port. Not only that, but we believe in giving back. Visit us online or in-store to learn more about how we support our employees and the Bay Port community.
We're excited to know that you're looking to learn more about our company and our products, and we're here to answer any questions you might have. Reach out to us in Bay Port today!
Find Reliable Farming Solutions Today!