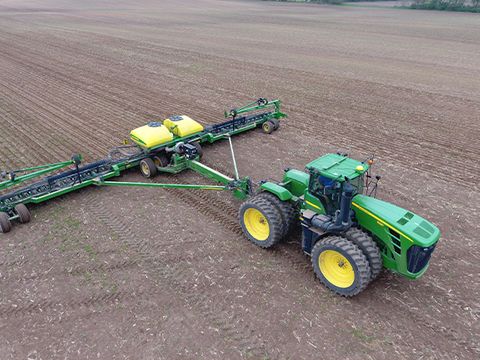 So, you've finally broken down and decided that it's time to buy new farm equipment. For many farmers, this can be a large ordeal, as you've more than likely grown to love your previous equipment and have gotten used to using it every day. Taking the step to buy new equipment is exciting, yet there are some questions you must ask before you do.
When you are in the market for new farming equipment, there are many options available for you to make your purchase. Maybe you want to buy brand new equipment, or maybe used farming equipment will suit your needs just fine.
Richmond Brothers Equipment offers both new and used farming equipment, including carts, mowers, tillers, blades, and more. We have options from a range of brands such as Art's Way, Bush Hog, Degelman, Salford, Horsh, and more. If you are shopping for farm or agricultural equipment, reach out to our team of experts at Richmond Brothers Equipment today. We can help you find the farming equipment that's just right for you. Read this week's blog post for seven...
more
Welcome to the Richmond Brothers Equipment blog! We are so glad you're taking the time to learn more about farm tools and equipment. This section of our blog features helpful resources about a variety of farming equipment and tools. Whether you're looking for new or used farming equipment, or smaller farming products, you can read about it here. We have included FAQs, articles, tips and tricks, and more. We frequently add new posts, so we recommend bookmarking this page and checking back often. Contact our team at Richmond Brothers Equipment to find farm tools and equipment today! more
Thank you for reading the Richmond Brothers Equipment blog. We are thrilled that you are taking the time to learn more about farm equipment dealers. If you are seeking assistance for buying farm equipment, you will find it here. This section of our blog features tips, articles, FAQs, guides, and more to help you better understand farm equipment sales. We add new posts often, so we recommend checking back frequently to ensure you are staying updated. Contact Richmond Brothers Equipment to purchase farm equipment today! more